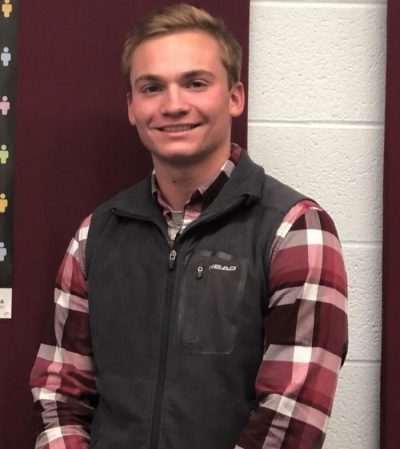 Lenape Tech Student Gains Co-Op Opportunity in Manufacturing
The Challenge Program, Inc. connected JV Manufacturing with Lenape Career and Technical School last year. Through this partnership, one student was awarded an opportunity to participate in a co-op experience with JV Manufacturing this past summer. Tyler Ramer is a senior at Lenape Tech. At JV Manufacturing, Ramer had the opportunity to produce precise parts in the surface grinding area. He enjoyed that the company was family oriented and treat their employees well. "I feel The Challenge program played a role in attaining this position at JV Manufacturing because they help motivate you for success," said Ramer.
Ramer believes The Challenge Program's cash awards motivate him to work hard both in school and at JV Manufacturing. His favorite award is the attendance award. "You have to show up at school and at work on time in order to succeed," he said.  Overall the experience gave Ramer experience in his future field and taught him how to be motivated towards a goal, and to be determined while working hard to do a job well done.